Homemade shorts.
purchase homemade shorts! personally customized. (not finished)
When stopping a girl from walking away...
fuckyeahlaughters: Expectation: Reality: Get the Best Medicine here :)
"Those conversations you skip sleep for."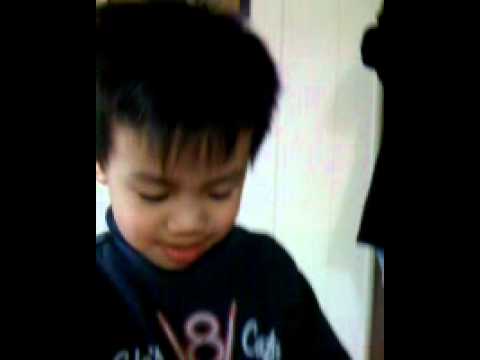 The weekend.
Belascos ; the only man i need in my life : THE BESTFRAND. <3 Andrew's Birthday Party.
Jobless.
So I have no source of income right now. But idunno why I'm not trippin' & kinda feel relieve instead. Maybe cause I feel like this is an opportunity for me to get a better paying job than what I had before. Now I'm more motivated. When one door closes, another one opens. ((: && my friends are soo funnny right now. They're so supportive & everything. God,...
Avicii is the man.
SICKKKKKK SETTTT!!!!!!! this shit makes me so happy. (: hahaha. http://www.edmtunes.com/2012/01/avicii-live-at-pier-94-new-york-city-01-01-2012/
One day vegas trip
… with the FAMS! a quick little trip before my little sissy goes back to Berkley on friday. #familybonding. LOVED IT!  saw this guy @ the strip of Vegas & fell in love with his talent <3
White wonderland
….. BOTH DAYS! I can't even describe the time I had, but to sum it up in one word, it was Amazing. I met a lot of new people that we're currently keeping in touch & spent the old year & new year with a lot of people that i really care about! and the DANCING, it's because of raves that I LOVELOVELOVE dancing now. not the just bop your head, or grind or non of that...
LDYS xmas potluck.
these are the girls back in juniorhigh/highschool. all from different schools. we still keep in touch from time to time. & I feel very blessed to still have them in my life. ♥ We're all grown up (:
Sneak peak.
Dad's photography class sesssssh.
Family xmas dinner.
tell me why we always eat this?! lol. we're so asian -____-'
I eat too much.
Happy Birthday Bribri
YOST THEATRE
I hate that ...
even though I carry my camera everywhere, I never take pictures. I needa change that. #memories i would like to keep.
"Dont give your all to someone who only gives you half."
Krn BBQ.
We made our own Volcanoe! lmao. Bennihanas has nothing on us! (8
"Nothing great ever came that easy."
1 tag
I think ...
everyone should invest in a Punching Bag. #justsaying.
me & my bestfrands.
Happy Holidays!! (;
I love being,
weird as fuh, makes things more interesting. who said weird was a bad thing? (:
Pray.
"I pray not because things are bad, but because I want things to stay this good" I LOVE THIS QUOTE. and I"m starting to live by it & appreciating every little thing in life, everyday. Even though I'm Buddhist, I believe there's God & every other religion out there. I just know there's higher beings out there trying to help us out. & I thank all of...
Girls Day.
Gen Bbq. Amazing service & food (: Cream pan. Mini strawberry crossaints. Baby Madison ♥   Nancy & Donna. Weekly girltime. (:
happy. (:
"Eat good, Fuck good, Smoke good, live gooooooood (:"
Watch
Juice it up commericial. LOLL. first take.  p.s I keep looking at the door to see if there's a customer, loll. whoops. @ElizabethRojas
Watch
Jam sesh til 5am. <333 sang every song there ever existed. lol. @SimonChu, @VivianLee, @ValerieWong, @JeremySerrano
Dayglow
One of the bestttttt raves I've been to. PAINT EVERYWHERE! (:
#4 A fact about the last person you kissed
He's a cool guy, hahahaha. I totally misjudged him. He turned out to be the complete opposite of what his "image" portray him to be. but maybe I'm speaking too soon. there's always more to learn about a person everyday, dont judge a book by it's cover. you'll never know.
#1 Tell me about your ex
HAHAHA. this is a funny subject to me now. I use to speak so highly of him, but that has long changed. All I'm gonna say is, he's doing him & I'm doing me. And I hope he's happy with where he's at right now. Cause I sure am. (:
Late night delivery.
spankyouuuuus. homemade turkey & mash potatas. yummmmmy. (:
Thanksgiving.
DONT MESS WITH THE NGUYEN SISTERS (; KOREAN BBQ FOR THANKSGIVING DINNER, LOL. So asian. Ending thanksgiving with Skyping with the Grandparents in Vietnam ♥  
"I pray, not because things are bad, but because I want them to stay this good."
2011
… has been good & bad. but I'm thankful for it ALL! every person, every incident, every simple daily activities & gestures, just EVERYTHING. life is too short to be mad/sad for too long. SMILE it makes you live longer. be grateful for what you have, because others have it worst & they're not being a little bitch about it, so SUCK IT UP =D just be thankful that...
Took it & Conquer it.
Took my Hesii Exit Exam today & passed that mutha fckaaa with flying colors. Great way to start off Thanksgiving weekend. (((:
Being as . . .
OPTIMISTIC as i can. from here on out.
my whole being feels so . . .
SATISFIED. Like finally it feels as though a ton of bricks have just been lifted from my shoulders. I'm not being kept from doing what i want to do, where i wanna go, or be who i wanna be. I feel like i can fly as high & as far as I can go. Just a rush of happiness that i can & cannot explain. Let's just say #LifeisfuckingGOOOOOOOOOD. (:
"No need for revenge. Those who hurt you will eventually screw themselves up. And..."
I think it's finally time . . .
that my heart is willing to be open for business again. #GRANDOPENING. it's been 6 months, but now allowing customers to come in. #babysteps